"drunk at the airport" official video
"Drunk at the Airport" arrives this Friday, June 3rd, on all streaming platforms!
"Blood in the Water": Official video
New Single mastered by local engineering legend
As we approach the release of our new single, "Blood in the Water", we are very pleased to announce that Mat Lefler-Schulman of Mobtown Studios is behind the knobs as our master engineer! He has worked with Future Islands, Beach House, Lower Dens, The Dismemberment Plan, Dan Deacon, Wacka Flacka Flame, and even Ice Cube, just to name a few!

His professionalism, candor, and experience was a valuable asset to bringing out the best elements of this track that we've worked so hard on. We can't wait to share it with you folks. Cheers!

For more information on Mat and his work, visit http://www.mobtownstudios.com
 
"Shocked and Delighted" arrives on 96.3 WPKM Today
Palm Trees In Moscow uk radio debut
"shocked and delighted" to be featured on ship full of bombs tomorrow (2pm e.t.)!
"shocked and delighted" featured on kksm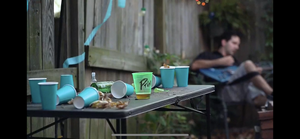 new single "Shocked and Delighted"