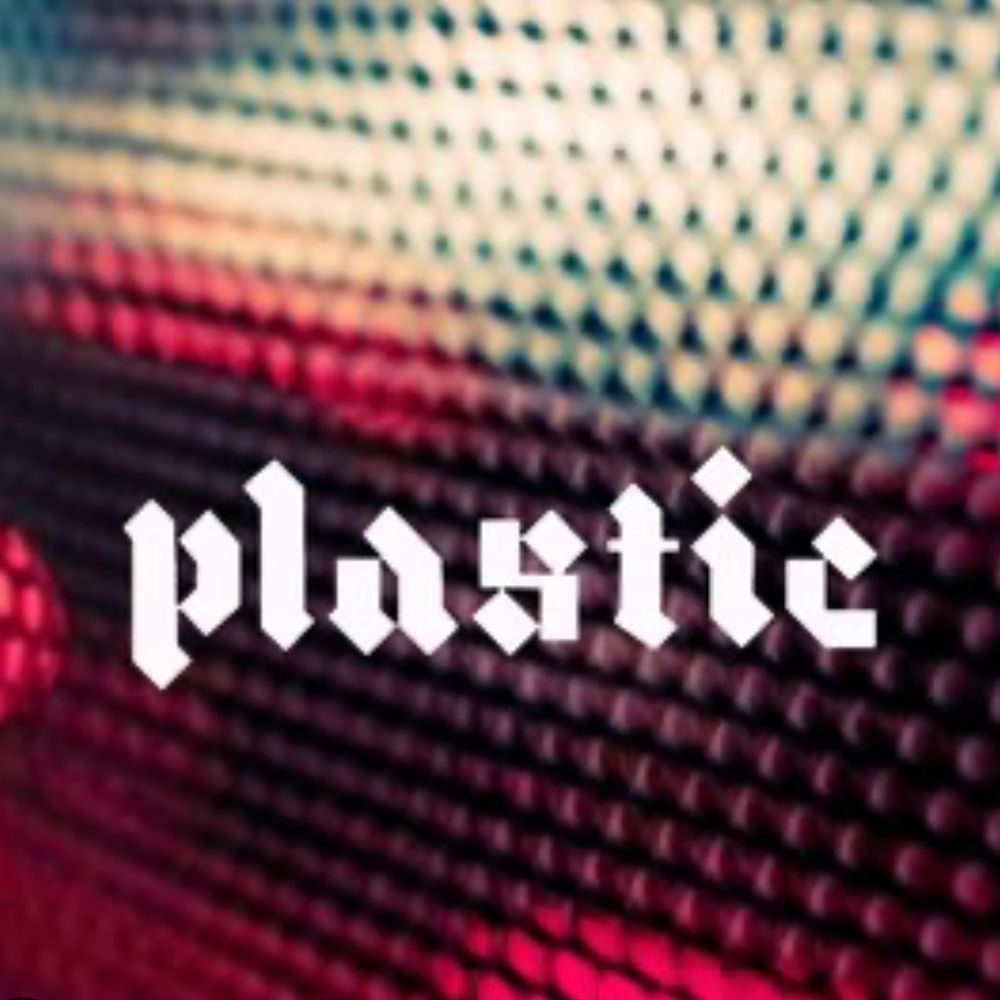 Plastic Mag UK's review of "Heights"
by paul vine
"With Heights, Palm Trees In Moscow showcases their evolution from primal garage rockers to purveyors of diverse sound and profound songwriting. This EP serves as a thrilling showcase of their growth as artists and confirms them as an act worth watching as they continue to reach new heights in their musical endeavours" Paul Vine, Plastic magazine.

Read the whole review here:
https://plasticmag.co.uk/2023/09/new-ep-from-palm-trees-in-moscow/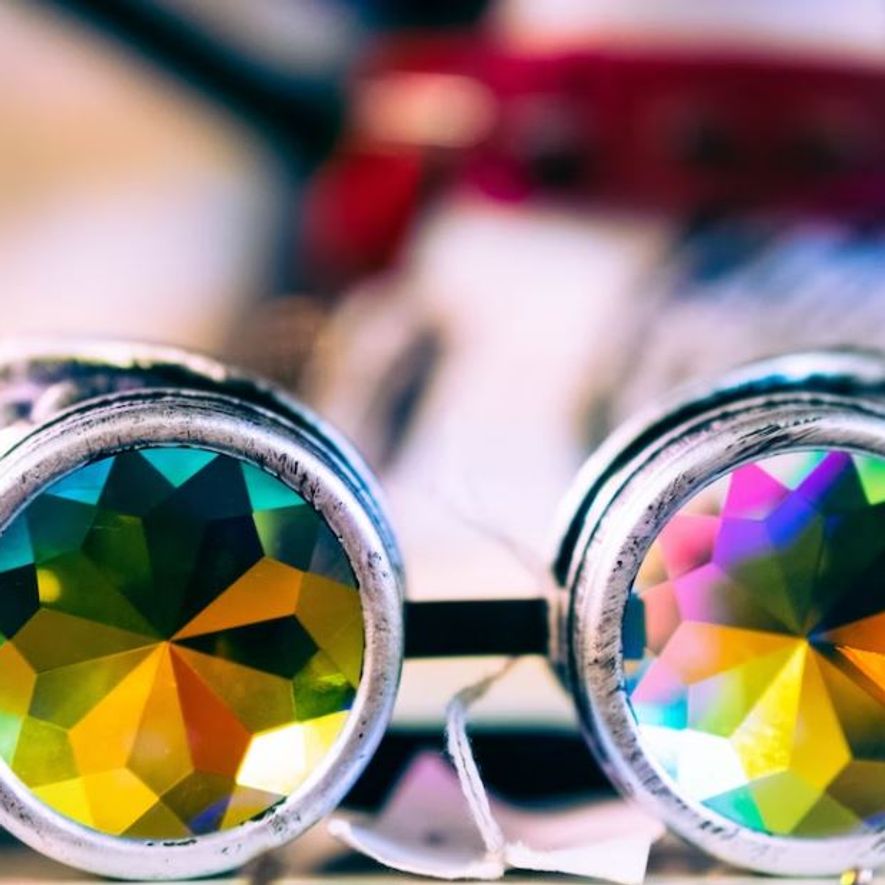 Prism Reviews muses on "Heights"
Greg walker's thoughts on the new ep
"Planted firmly in the guitar rock of the 90's (My Bloody Valentine, Hum, The Cure), each song captures a new and interesting theme and capitalizes on emotionial vocals, guitar and drums...the songs deal with life's anxious dance between love and loss, fight and flight, but like he sings, shine brightly nonetheless" -Greg Walker, Prism Reviews.

Big thanks to Greg for the glowing write up! You can read the whole article below:

https://prismreviews.wordpress.com/2023/09/11/palm-trees-in-moscow-heights/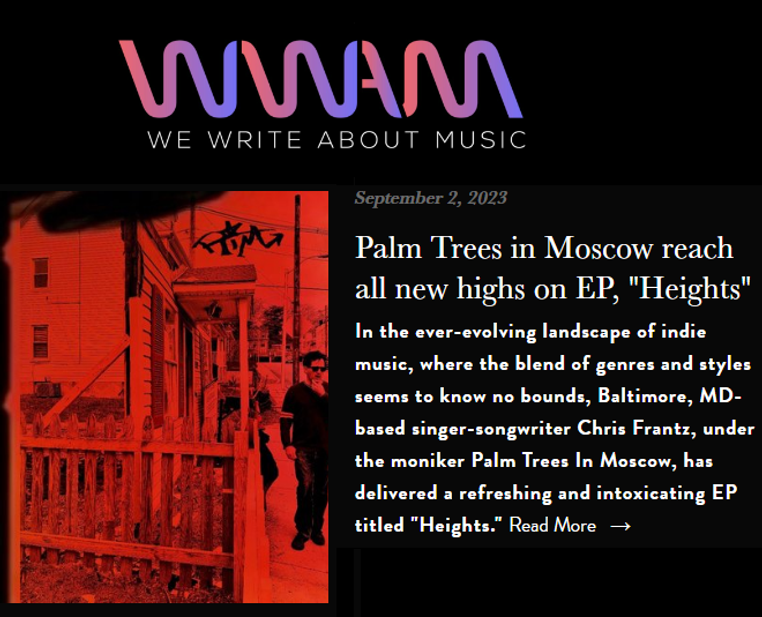 Palm Trees in Moscow reach all new highs on EP, "Heights"
By austin sher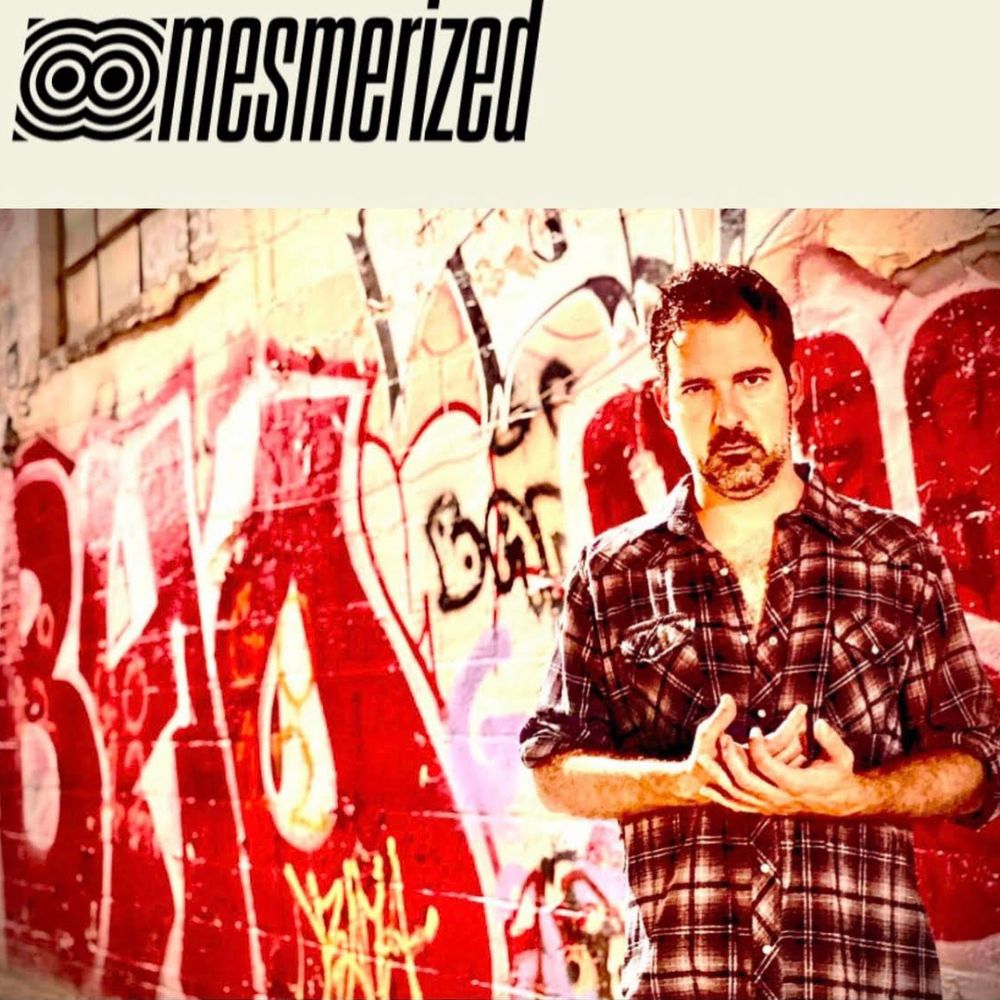 "Palm Trees In Moscow Announces Upcoming EP"
GAbriel Mazza, Mesmerized music blog
Nice write up by Gabriel Mazza at Mesmerized Music Blog on the upcoming "Heights" EP. "Vocals that are gritty yet evocative, controlled yet capable of conveying melancholia and human fragility". Thats high praise, Gabe!

"Heights" hits Spotify and all streaming platforms Friday, 9/1/23.

You can read the full article here:
https://www.mesmerized.io/palm-trees-in-moscow-announces-upcoming-ep-heights/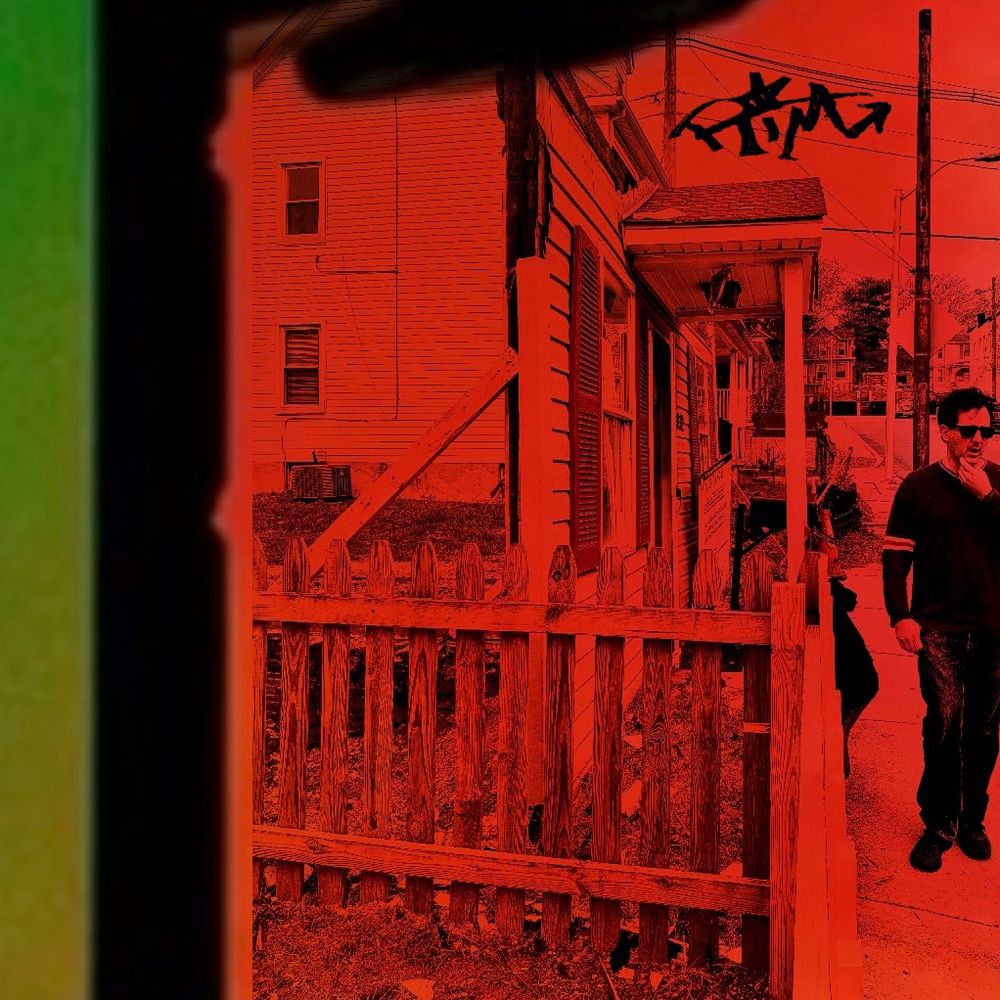 New EP Alert!
"Heights" hits all streaming platforms Friday, September 1st.
Happy Summer friends! The "Heights" EP hits Spotify and all digital platforms Friday, September 1st. Make sure to click the link below to pre-save on Spotify so you hear it first! These 4 songs run the gamut of emotions lyrically and musically, but the title track is the centerpiece. Big thanks to Dane Busick for his feroucious drumming, and Miguel Ferreira for his expressive bassline on the lead single/title track. Can't wait for you all to hear.

Click Below to Pre-save "Heights" on Spotify!

https://distrokid.com/hyperfollow/palmtreesinmoscow/heights
"drunk at the airport" official video
"Blood in the Water": Official video
New Single mastered by local engineering legend
"Shocked and Delighted" arrives on 96.3 WPKM Today
Palm Trees In Moscow uk radio debut
"shocked and delighted" to be featured on ship full of bombs tomorrow (2pm e.t.)!
"shocked and delighted" featured on kksm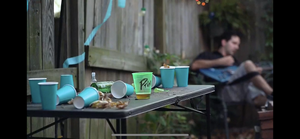 new single "Shocked and Delighted"